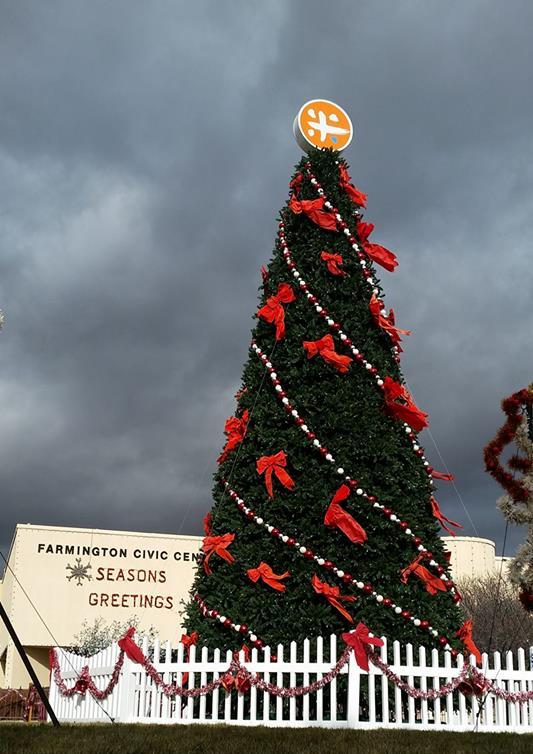 Hello, I'm Jim Glover, "That Branding Guy" at Once a Day Marketing™. Today we are discussing how one community in northeast New Mexico is branding bold.
A few years ago Farmington, New Mexico hired my team to develop an overall brand for their community which is located near Four Corners (the intersection of New Mexico, Utah, Arizona and Colorado). They understood the importance of having a well-defined and understood community brand to attract new residents, businesses and visitors.
They also knew they had to "brand bold" to stand out from the other 32 Farmington's across America as well as any other community vying to compete for outdoor lovers and active families, Farmington's target markets. And branding bold is just what the entire community is doing!
Using the brand positioning we created of energizing life journeys and a place where outdoor lovers and active families thrive, along with a brand line of jolt your journey, Farmington is integrating this mindset across all aspects of their community. The brand is being utilized by the City of Farmington, Farmington Convention & Visitors Bureau, San Juan College, Four Corners Regional Airport, Farmington Municipal Schools, Farmington Public Library, Downtown Farmington, Farmington Chamber of Commerce, and many local businesses and non-profits.
For the holiday season, Farmington has even topped their community Christmas tree with the new brand mark we created.
Community branding is much more than a logo and brand line. It's integrating the brand mindset of energizing life journeys into every aspect of Farmington. And the community is delivering on this brand promise. Now that's what branding bold is all about.
Once a Day Marketing™ inspires clients to brand bold. Visit our website at www.onceadaymarketing.com. Contact James Glover at (505) 501-1330 or email glover@onceadaymarketing.com. Listen to Ask Those Branding Guys™ every Monday at 11:00am (MDT) streaming live on SantaFe.com KVSF 101.5 FM.
© 2016 Once a Day Marketing™. All rights reserved.
Filed in: Physical Evidence • Place • Positioning (Bonus) • Process • Product • Strategy
Tagged with: brandbold • Farmington • James Glover • once a day marketing • that branding guy